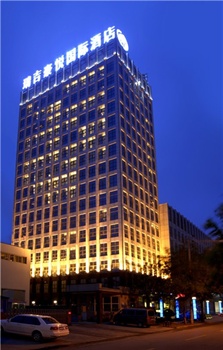 Renovated in 2015, the Regis Joy International Hotel is a great choice for accommodation in Zhengzhou. This property features Free in-room Wi-Fi, and is just 400m from the Zhengzhou Economic and Technological Development Zone.
Traveling to the hotel is easy with Zhengzhou East Railway Station located approximately 5km away and Xinzheng International Airport roughly 29km away. Zhongyuan Tower is situated just 4km away.
After a long day of sightseeing, guests can retire to the comfort of the hotel. This Zhengzhou hotel offers free parking on site.
Germaphobes can rest easy - the level of cleanliness is highly rated at this hotel. This hotel is the usual choice for a large number of business travelers.